00:00
00:30
01:00
01:30
02:00
02:30
03:00
03:30
04:00
04:30
05:00
05:30
06:00
06:30
07:00
07:30
08:00
08:30
09:00
09:30
10:00
10:30
11:00
11:30
12:00
12:30
13:00
13:30
14:00
14:30
15:00
15:30
16:00
16:30
17:00
17:30
18:00
18:30
19:00
19:30
20:00
20:30
21:00
21:30
22:00
22:30
23:00
23:30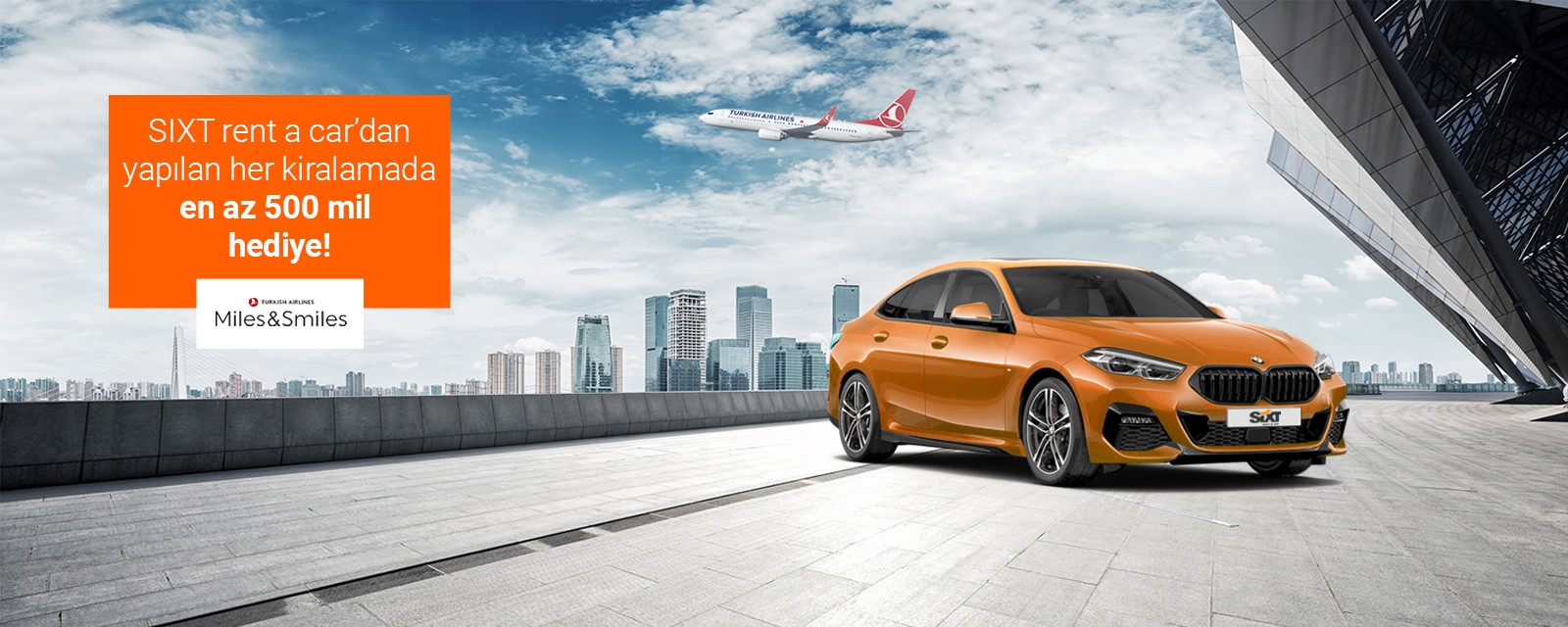 500 miles per rental worldwide with SIXT rent a car
500 miles per rental worldwide with SIXT rent a car
500 Miles for every rental worldwide with SIXT rent a car.
SIXT rent a car general car rental conditions apply.
Cannot be combined with other campaigns and promotions.
The campaign is limited to fleet possibilities.
In order to benefit from the campaign, please do not forget to inform your Miles&Smiles card number upon delivery of the vehicle.
Minimum rental period: 1 day; maximum rental period: 27 days.
Offer valid for rentals worldwide at all participating SIXT locations. Sixt reserves the right to make changes in the campaign. This offer cannot be combined with any other offer . Certain rates are excluded from earning Miles, such as long-term rates, prepaid rates, agency negotiated rates, and rentals with an invoice of less than €25 or local currency equivalent. Retroactive Miles collection is only possible for the last 6 months.
SIXT rent a car reserves the right to make changes in the campaign conditions.
Please contact cs@sixt.com.tr e-mail address for your unloaded miles requests.